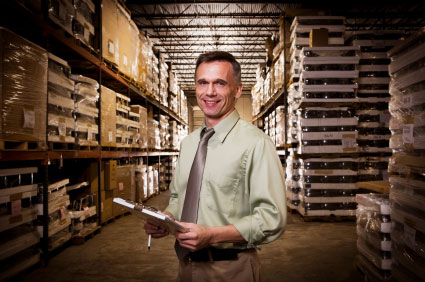 Small Business ERP Software – time to make a change?

Small Business ERP Software
Is it time to replace your Small Business ERP Software? Many small business start off using simple accounting software they can buy at their office supply store or with a simple online subscription, but as the business grows it becomes more difficult to manage all of the critical information or manage and streamline other business operations.  Small to mid-sized business owners find that more and more time is spent entering information into spreadsheets and transferring data between spreadsheets and its accounting software.  While investing in the future of the company is an important part of any growing company, most business owners have no idea how or when to move to Small Business ERP Software.
In a report published by Mint Jutras report, they investigated the goals, challenges and status of small business solutions.  The study collected approximately 400 responses from companies of all sizes and of the companies with fewer than 100 employees the following were the top reasons for those already considering replacing their ERP Software the following were the top motivations:
Lack of current functionality to support business needs
Expansion and consolidation of efforts
Outdated Technology
Potential for Cost Savings (Both IT and Business)
Frustration and inefficiencies of current tools.
Why Not Act Now – if any of the following reasons resonate with you, it is time to begin considering making a change. When considering ERP software for small business, SAP Business One should be at the top of your list.  See How SAP Business One Stacks Up Against other Small Business Solutions Read the analyst report
SAP Business One is:
Complete – All essential business functions (accounting, customer relationship management (CRM), operations, sales, marketing, service, warehousing, and more) are available out of the box. Complete visibility and better control help you run your end-to-end business processes professionally.
---
Integrated – All business functions come in one package, which makes them easy to set up, use, and optimize. Integration with other systems is possible via standard integration packages or open application programming interfaces (APIs).
---
Extensible – A flexible platform with 41 localizations and 27 languages allows for growth and innovation. More than 500 pre-integrated, industry-specific, and horizontal solutions are available via SAP partners.
---
Innovative – Offered via mobile devices and providing real-time data insight, you get access to ground-breaking technologies – and you stay ahead of the competition.
---
Truly affordable – Start with a basic on-premise or cloud implementation with a few users. Or use the starter package, which includes both software and implementation, as a quick, low-cost, low-risk option with limited capacity for up to five users.
Contact Tegrous Consulting at info@tegrous.com